ISEC is one of few superior Security solutions companies offering services and products which apply the latest techniques, technologies, and security appliances via a highly qualified team to submit best practices of high levels of intelligent security solutions and its developed applications to companies and governments to protect them from hacking attacks and cyber-crimes.
We are one of the leading cybersecurity companies in MENA, providing cybersecurity services to the financial sector, government institutions, government utilities, fintech firms, oil and gas companies, and FMCG firms.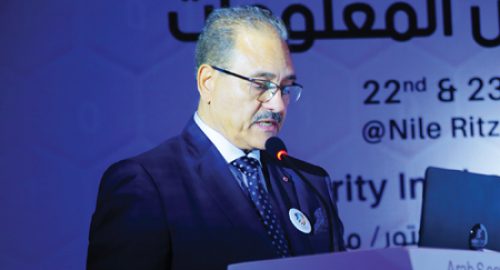 Dr. Bahaa Eldin M. Hasan
Chairman & Founder
Dr. Bahaa Eldin M. Hasan is an expert specialized in the following areas: Data security, network security, computer security, Ethical hacking and countermeasures. Also, Dr. Bahaa built Smart cards, smart token and secure micro SD applications for securing the environment. Bahaa earned his Ph.D. in Computer& Systems Engineering department from Ain Shams University with Tokyo institute of Technology. . He has been giving courses on Data security, physical security and access control and Ethical hacking throughout the Arab world. Bahaa Hasan invented a New Symmetric Key Cryptosystem Which registered in Japanese Patent Office in Tokyo #140444/2 dated 30/5/1990 (This invention is a new cryptographic system based on Smart Card).