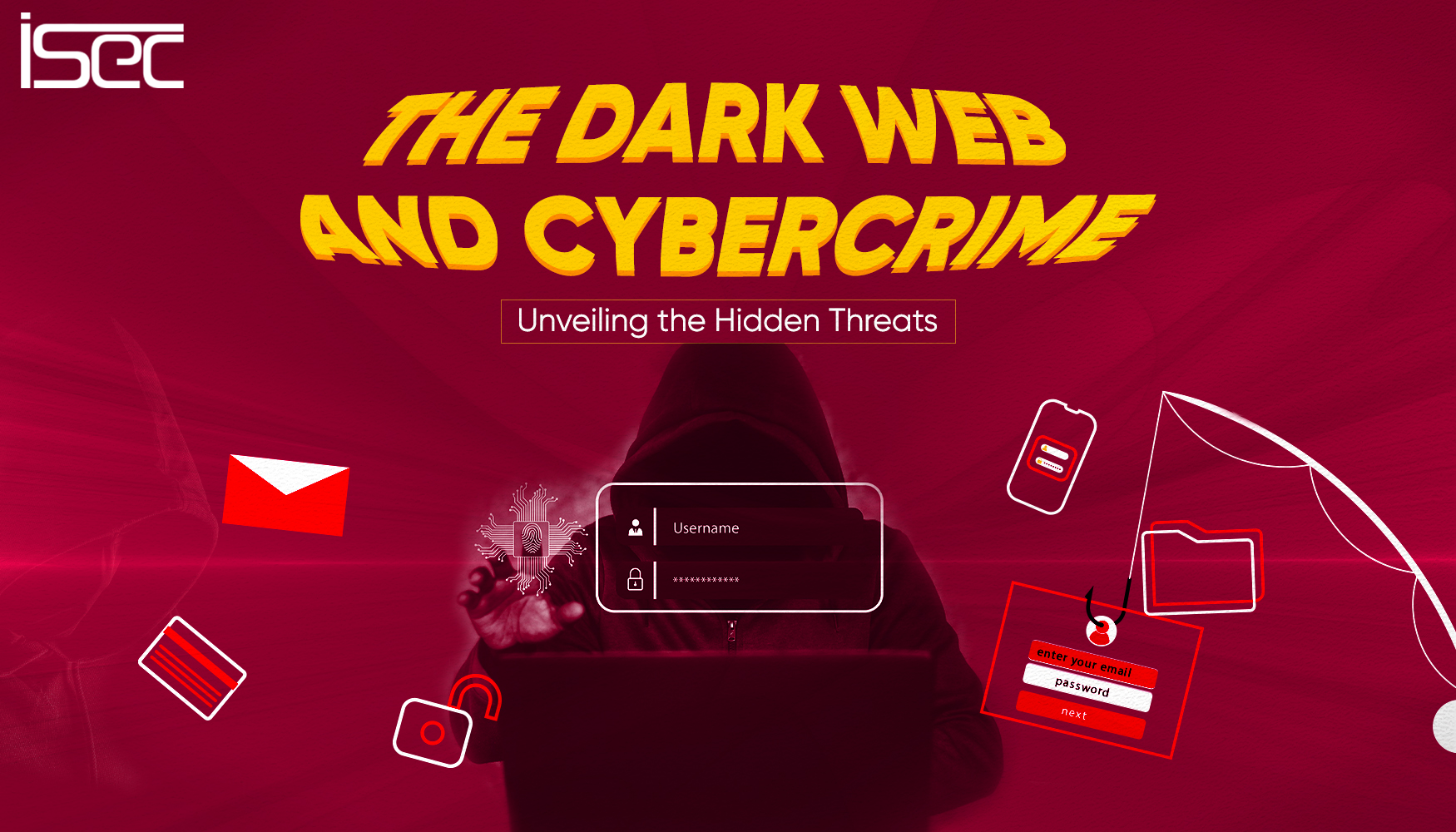 Introduction
The internet is a vast and interconnected space, with its visible surface serving as the tip of the iceberg. Beyond what we commonly access lies the Deep Web, a vast area not indexed by search engines. And then there's the Dark Web, a shadowy underworld where anonymity reigns, and cybercriminals thrive. In this blog, we will delve into the enigmatic world of the Dark Web, exploring its structure, its role in cybercrime, and the measures taken to combat this hidden threat.
The Dark Web: A Cloak of Anonymity
The Dark Web, unlike the internet we typically use, is intentionally hidden and inaccessible through traditional search engines. It operates on encrypted networks, primarily the Tor network, which enables users to conceal their identity and location. This anonymity is a double-edged sword, as it attracts both privacy advocates and malicious actors.
The Marketplace of Illicit Goods
One of the Dark Web's most notorious aspects is its thriving black markets. These online marketplaces operate on the principle of anonymity, enabling the trade of illegal goods and services. From drugs and counterfeit documents to hacking tools and stolen data, these marketplaces offer almost anything one can imagine, all purchased with cryptocurrencies, adding an extra layer of obfuscation.
Cybercrime on the Dark Web
The Dark Web has become a hub for cybercriminal activities. Hackers for hire, malware developers, and identity thieves can easily collaborate and conduct their operations in the shadows. We'll delve into some high-profile cybercrimes and data breaches that have their roots in the Dark Web's sinister corridors.
Challenges for Law Enforcement
For law enforcement agencies worldwide, tackling Dark Web crime is akin to navigating a labyrinth of encrypted data and pseudonymous identities. We'll discuss the challenges authorities face in tracking and prosecuting individuals involved in cybercrimes on the Dark Web, as well as successful operations that have led to the takedown of major Dark Web marketplaces.
Protecting Yourself in the Digital Abyss
The Dark Web may seem like an abstract threat, but its influence can reach anyone with an online presence. We'll provide practical advice for individuals and organizations to protect themselves from Dark Web-related threats. This includes implementing strong cybersecurity practices, educating employees about online risks, and staying informed about the latest cyber threats.
Conclusion: Shedding Light on the Shadows
In conclusion, the Dark Web remains a persistent challenge in the digital age. Its allure for cybercriminals, combined with the difficulties in tracking and prosecuting wrongdoers, makes it a formidable adversary. But through awareness, vigilance, and a commitment to robust cybersecurity practices, we can navigate the dark waters of the internet and protect ourselves from hidden threats.
By shedding light on the Dark Web and its connection to cybercrime, we empower ourselves to stay safe in the digital realm and work towards a more secure online world.